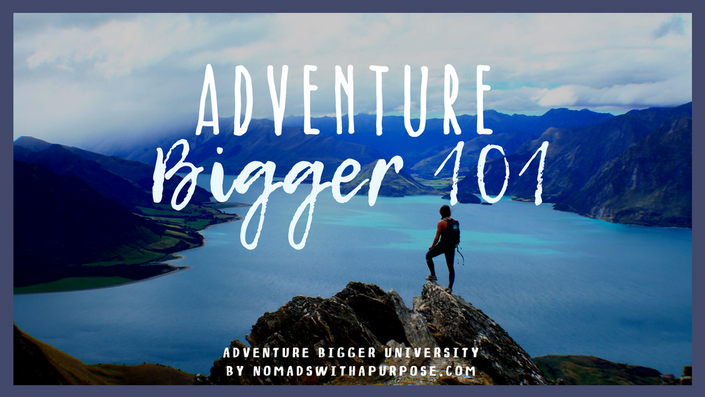 Adventure Bigger 101
How to take you love for the outdoors and create a bigger adventure
Do you love the great outdoors and spending time in nature?
Do you dream of taking adventures that are seemingly too advanced or far out of reach such as backpacking in the mountains, climbing rock faces, or even simply going camping for the first time?
But what do you define as adventure?
Day hikes are awesome and weekend camping trips are great but do these experiences take you outside your comfort zone, challenge you, or give you that "hell yeah, I just did that badass thing" feeling?
To us, adventure doesn't just mean getting outside. It means getting outside your comfort zone.
Your comfort zone is called such for a reason though, it's uncomfortable to go outside of it. Not only that, but it's hard to make time in your life to take a bigger adventure. Obligations in your daily life may prevent you from having the time to discover what new adventure you desire, to plan that adventure, and to go take that adventure.
But we have solution.
In this mini course, you can learn what's preventing you from adventuring bigger whether it's overcome your fears, lack of time, or lack of knowledge.
Now we can't promise to wrap up a "bigger adventure" and hand it to you with a bow, but we CAN promise you that by the end of this course you'll learn:
How to thrive in new situations and new experiences
How to find what adventures you're passionate about
How to stretch the limits of what you are capable of
How to assess risk and improve your skill set
How to choose alternative forms of experiences with your family
How to plan your next year of adventure
How to go beyond mainstream hikes and explore more off-the-beaten-path destinations with confidence
The true purpose of adventure
In this free course, I will help you transform your life to one of adventure, challenge, growth, purpose, and a ton of excitement.
This course comes with interactive worksheets to keep you accountable and help you take action towards taking a bigger adventure.
What You Get in This Free Course
Video lecture about:
Exploring Your Adventure Possibilities
Finding Your Element
The Goal of Adventure
Worksheet to find your next bigger adventure
Adventure finder resource guide
1 week email series, "Mastering Your Adventure Mindset"
Video lecture, "4 steps to minimize risk"
Worksheets to plan your next year of adventure
Gearing up guide
Requirements:

Fascination for the outdoors and a love for nature.
Desire to learn more and grow as a person.
Desire to challenge yourself and try something new
If you've ever looked longingly at adventures others are having and thought, I wish I could do that but:
I have no time to adventure.

I don't know where to start in planning a bigger adventure.

I don't know what adventures I like.

I don't know if I can take bigger adventures with my kids.

I'm not sure I can do it.

I'm afraid of the risks.
Then this is the course for you. This course will turn your adventure dreams into actual plans. You will overcome fears, understand actual risks, learn to prioritize time for adventure, learn what adventures to chase, how to chase them, and what skills you need to chase them. And most importantly you will discover why you should adventure in the first place.
Your Instructor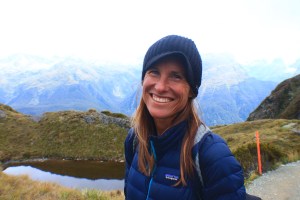 Robyn is a climber, surfer, hiker, mountain biker, pro road tripper, and adventurer. Robyn is a lot of things but boring and normal are not one of them. We tend to joke around that Robyn doesn't fit into any category because she is all them- hipster, climber, surfer, runner, entrepreneur, foodie, yogi, coffee addict, and mother of five. Yes, she is a little crazy. But if that's what it takes to live a life like her's, then bring it on. She is persistent and ambitious which has led her create this nomadic life.
Frequently Asked Questions
When does this course start and finish?
The course is self paced and you get lifetime access to it! That means you can start and finish whenever you want and always come back to it later to learn from it again!
How many lectures are there?
There are 7 sections sections this course with 2 20-minute video lectures, 2 helpful worksheets sections, 2 resource guides, and a 1 week email series!
What if I am unhappy with the course?
We would never want you to be unhappy! But don't worry, this course is free so you have nothing to lose. We promise this course will help you find more adventure in your life!